Office Cleaning Professionals
We work throughout New York City, Westchester, Long Island and areas of New Jersey. Blue Chip offers a full-range of contract and on-demand cleaning service solutions including: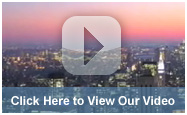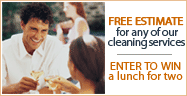 Blue Chip's Cleaning Services
Blue Chip Building Maintenance - A professional, reliable, economical office cleaning company serving the NYC metropolitan area
For more than a dozen years we have provided high quality janitorial,
business cleaning services
and
office cleaning services
for businesses of all sizes.
Why Use Blue Chip's Cleaning Services?
Affordable Cleaning Services -- Clean-up for less with Blue Chip Building Maintenance
Let our staff customize a cleaning service program to suit your individual needs and your budget. Whether you require daily office cleaning, weekly or monthly service, or just one-time only janitorial service, you can count on Blue Chip for top-notch office cleaning at unbeatable rates.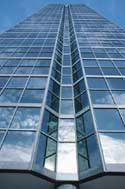 Superior Cleaning Services -- Expect a higher level
If you're ready for a spotless office, call the cleaning business with a spotless reputation. Blue Chip is a
New York City office cleaning company
whose employees are specially trained in the most modern and effective office cleaning techniques. Our professionals are also trained in product usage and safety procedures. We work diligently to ensure that all cleaning service plan specs are performed to the highest industry standard.
Experience Complete Satisfaction
We are not satisfied with our cleaning services unless you are! To ensure the highest level of office cleaning services, we utilize quality control programs which include onsite inspections and customer surveys. We constantly monitor our work and should any area fail to meet our strict office cleaning standards, it will be corrected immediately. And of course, we always encourage customer communication and use your input to heighten our level of cleaning services.